Discovery of the local markets of Provence displaying authentic and fresh products from local producers and farmers (Saint-Cécile-les-Vignes on Saturday, Carpentras on Friday, Vaison-la-Romaine on Tuesday, Orange and Nyons on Thursday…).
Discovery of the vineyards, beekeepers, ice-cream, chocolate and cheese makers, olive oil mills… Delicious and sun-drenched fruit and vegetables, tasty and fragrant products lovingly processed.
We purchase our supplies from them to give you the best and awaken your senses.
Breakfasts
Privileged moment of the day at Maison Pampa, breakfast (price included in room rate) is served from 9h to 10h30 either on the terrace or indoors. It can also be served on a tray on your private terrace for a more intimate moment.
It is made exclusively from fresh seasonal and organic products.
– Fruit juice of the day, tea, coffee, chocolate, herbal teas, organic milks (cow, goat, almond, rice, soya)…
– Breads and pastries, seasonal fruit salad, cakes of the day (sponge, pancakes, scones, banana loaf…), granola, jams, honey, yogurts
As extra, you can order a savoury plate of ham, cheese, plain omelet made with organic eggs).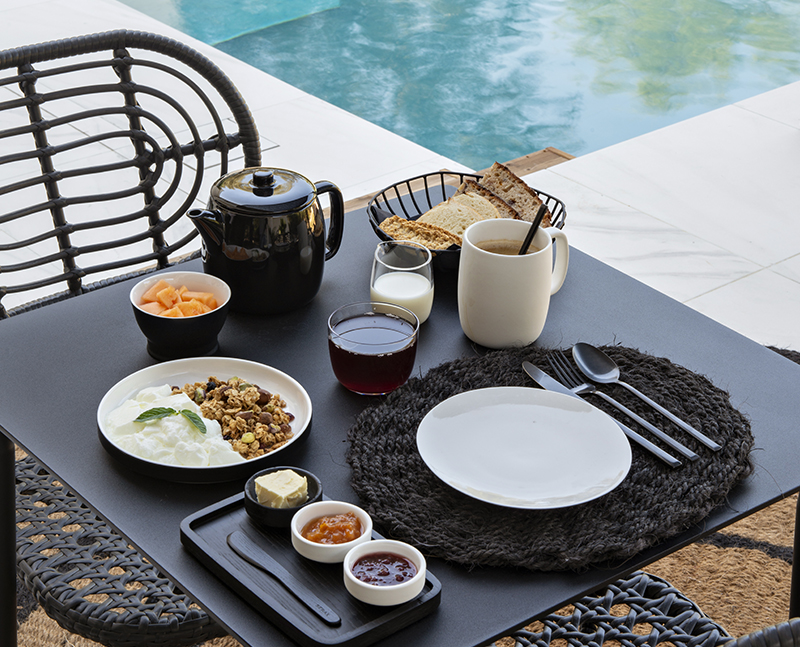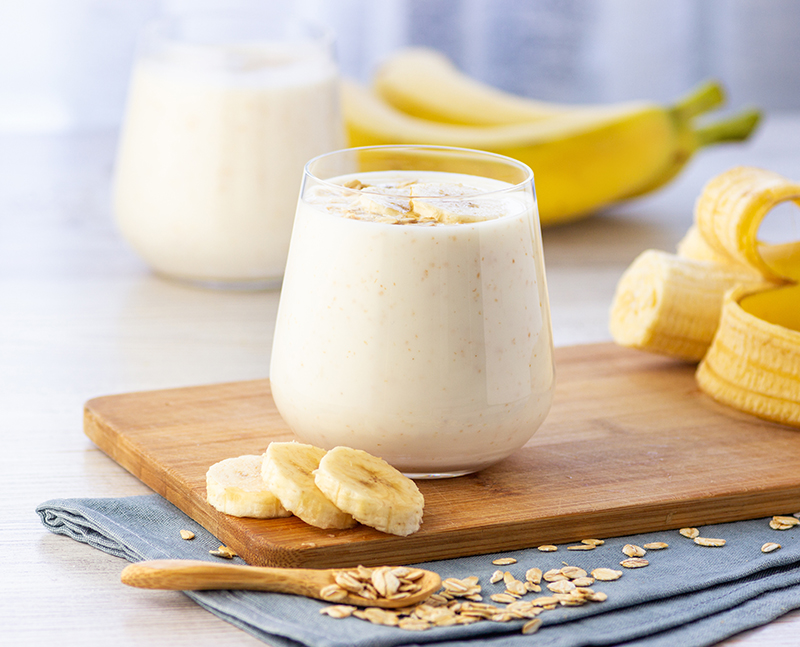 Afternoon snacks
They are served from 16h to 17h on the terrace or around the swimming pool.
Standard formula : a hot or cold drink, a fruit salad and a choice of 2 scoops of ice cream or a piece of cake.
A la carte :
– Ice creams
– Home made detox lemonade
– Tea, coffee, herbal tea
– Fruit juices of the day
– Fruit salad
– Cake of the day
Dinner
At Maison Pampa, we base our cuisine on the freshness of the ingredients and on the quality of our products which are seasonal, preferably organic and from local producers.
At dinner our dishes reflect the fragrance of Provence, revisited with menus enhancing the quality of the products.
Our menus are balanced, simple but refined with the personal touch of Maison Pampa.
Dinners take place 3 times a week as of 20h according to the number of bookings. They are served on the terraces around the pool. .
Aperitif, starter, main course, cheese of the day and dessert for 39€.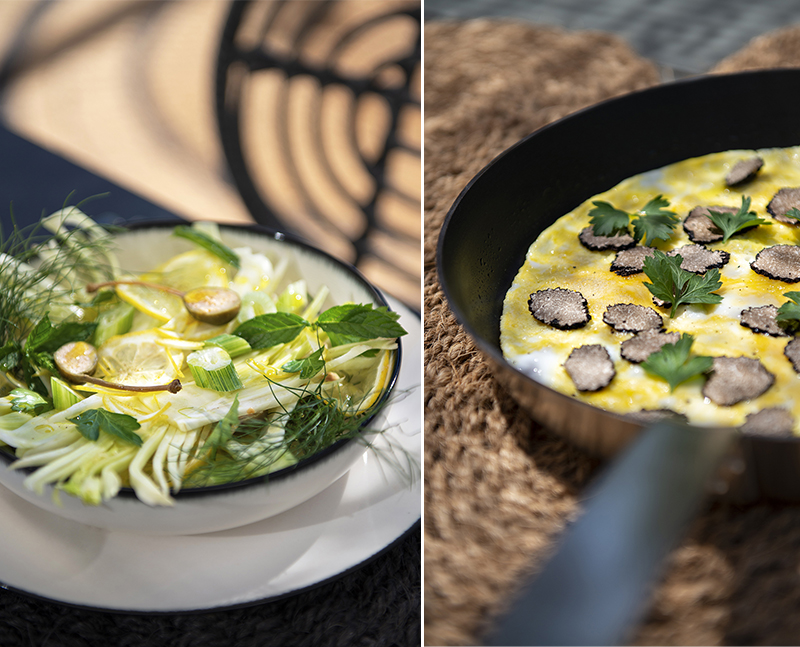 Starters :
Goat cheese terrine
Eggplant flan
Gaspacho basil sorbet
Grilled vegetable with Burrata
Main courses :
Cod fillet with chorizo
Duck breast with medlar fruits
Confit chicken roll with basil
Lentil curry with falafels
All served with seasonal vegetable
Desserts :
Seasonal fruit clafoutis
Red fruit charlotte
Chocolate fondant
Pana cotta tart rapsberries / pistachios
We have a wine list with a choice of red, rosé and white Côtes du Rhône. Wine can be purchased by the glass (6€) or by the bottle.
Finally we can also prepare specific dishes for people with food allergies (please let us know in advance. Example : cereals, seafood, eggs, fish, peanuts, soya, milk, nuts, celeri, mustard, sesame seeds, sulfur dioxide, lupins and molluscs).
We can also recommend the best restaurants in the area.