The property
The property comprises two houses facing each other, totally opposed architecturally, very different and yet so close.
On one side the comtemporary villa offers four suites, bright and air-conditionned, each with its private terrace overlooking the mediterranean gardens and therefore allowing our guests to enjoy the outdoors.
There is also a lounge area with a fully equipped kitchen opening on to a large swimming pool and its large terrace protected from the sun by made-to-measure shades, manufactured by La Scourtinerie de Nyons.
On central stage, the large swimming pool (10×5) with crystalline chlorine free water leaving the skin soft, is flanked by two fountains and a teak deck for a moment of leisure. A large terrace surrounds the pool.
On the other side the « mas » houses the air-conditionned 5th suite and also a semi-covered rest area where one can take a yoga or pilates class, a coaching session…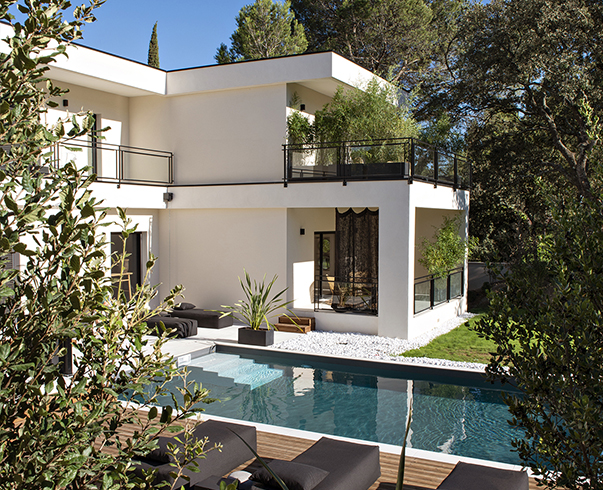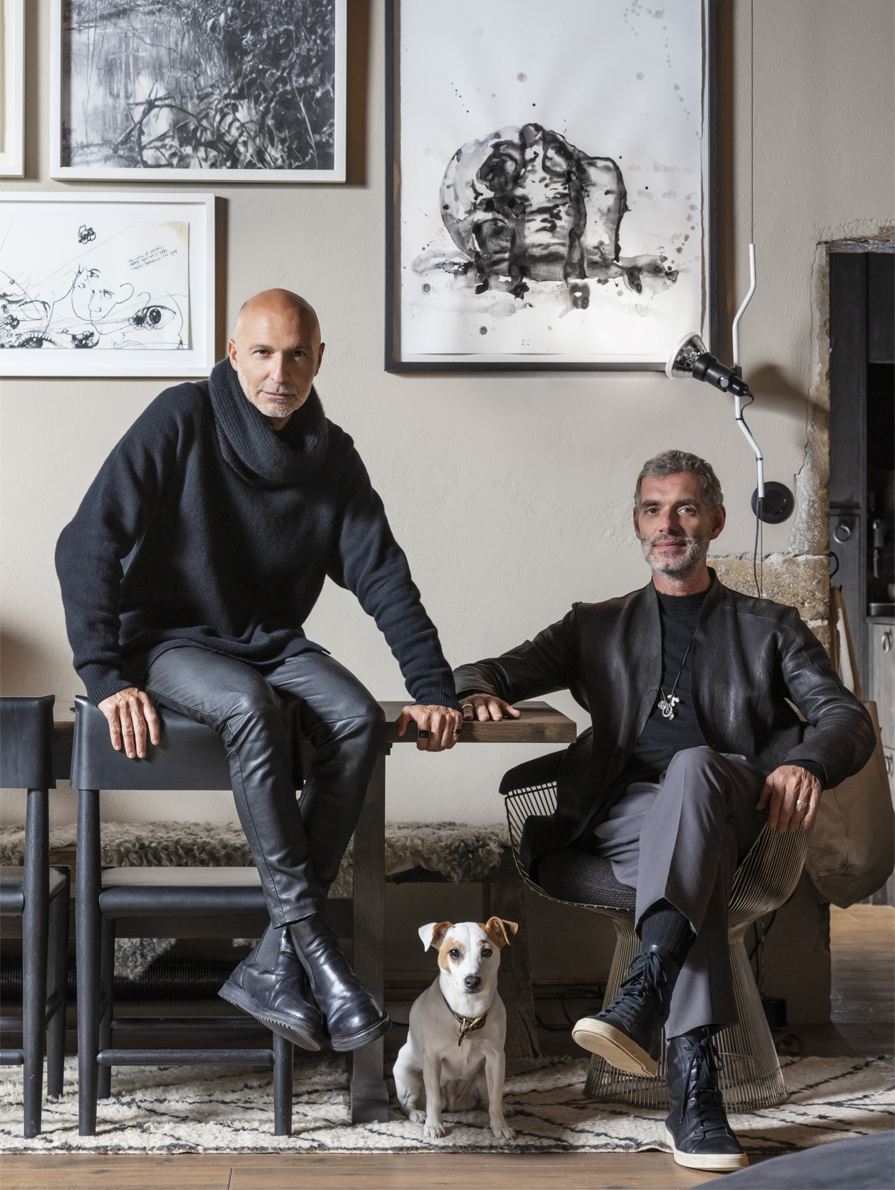 Maison Hand
Maison Pampa is decorated by Maison Hand.
This is the story of Pierre-Emmanuel Martin and Stéphane Garotin, both passionate about interior design and sharing a taste for an « art de vivre «  in its tiniest detail.
Travelling is a consistent theme in the history of Maison Hand which likes to mix styles, origins, and epochs. Japan for its elegance and architecture, Thailand and Burma for their fragrances and refinement, Africa for its raw art and power, Brasil for it abundant nature, the Puglia region for its harmony with colours… With their cameras strapped on their shoulders the globe-trotters explored the world, losing themselve in narrows streets, pushing open the doors of local bars or palaces, visiting museums, hunting for atmosphere, luminosity, detail, material.
From their travels Pierre-Emmanuel and Stéphane brought back hundreds of photos, a real mosaic of their trips which sharpen the eye. But inspiration is also very often found nearby. In Paris, at night, looking at what they guess are majestuous lit-up apartments. In Lyon, their city, in the serenity of the de la Tourette Convent built by Le Corbusier or in the refreshing wall gardens of the Palais Saint-Pierre
Since 2015 they have channeled their effort into the magic of creativity. Under the name Maison Hand Editions Pierre-Emmanuel and Stéphane have signed of on a line of sofas and wooden tables, made to measure and of course manufactured in France.